Processing installations
Several teams made of experienced mechanical and electrical engineers and highly qualified craftsmen, welders, locksmith-spoolers, electricians and isolaters have been formed for execution of works. We are equipped with most up-to-date tools and necessary supporting equipment to ensure prompt and effective making of most complicated technical installations in industry. We are specialized in making installations made of non-corrosive and carbon steel and plastic (PVC, PP, PE, PVDF and PTFE). We posses orbital welding devices, with open and closed head as a necessity for works in pahrmaceutical industry. Our know-how, organization and equipment enables us to simultaneously perform works on several objects. Our offer implies entire engineering of technological lines on turnkey principle, either it is a new plant or reconstruction of the existing ones. Object of our service are technological lines with different manufacturing and energetic fluids (steam, condensate, compressed air, hot water, cooling fluids, concentrated acids, concentrated base, various additives...). Within engineering we provide complete automatization of process (by investor's request).
Our teams are also fully competent to diagnoze any malfunction or problem, suggest solutions and accomplish them, all in accordance with investor's requests.
Our services include:
breweries
dairies
wineries
juice factories
water factories
yeast factories
confectionery factories
pharmaceutical factories
During our long-term engagement we have accomplished successful cooperation with best European manufacturers of processing equipment (Krones - Steinecker, GEA Tuchenhagen, Alfa Laval, APV, Kieselmann). We were engaged on mounting their equipment in companies such as Heineken, Carlsberg, StarBev, Efes, Prilep brewery. We also worked for reputable companies like: Centec, Berkefeld Veolia Water Technologies, ACO Service, GEA Wiegand, Ruland E&C, Sopura, I.C.E. - Ingénierie Conception Expertise.,GEA Westfalia...where our craftsmen, welders and locksmith-spoolers passed demanding working tests.
Among domestic companies we would point out:
Alltech Serbia, USB Heineken (breweries Novi sad – MB Rodić, Zaječar - Zaječarsko, Pančevo – Weifert), Čelarevo brewery (Carlsberg Srbija), Marbo PepsiCo, Coca-Cola HBC, Knjaz Miloš, West Pharmaceutical Services, Zdravlje Actavis, Galenika, Zorka Pharma.
Our engineers and headmen have been engaged as supervisors on behalf of French company I.C.E. - Ingénierie Conception Expertise on works in PepsiCo company's factories in the United Arab Emirates, Saudi Arabia, Kazakhstan, Yemen, Pakistan, Egypt, Bahrein. Some of these factories include engagement of our entire operative and equipment. Company Maytech has been performed and still performing the same and similar kind of the works for the German branch the company VWT - Veolia Water Technologies in Egypt, United Arab Emirates as well as in Yemen.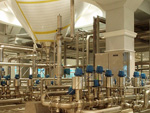 Pivara Heineken Srbija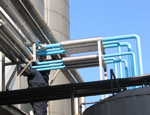 Ujedinjene srpske pivare - Pančevo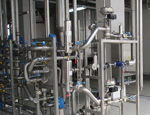 Prilepska
pivarnica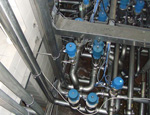 Apatinska pivara -
Apatin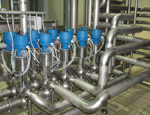 Calseberg Srbija -
Čelarevo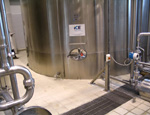 Knjaz Miloš -
Aranđelovac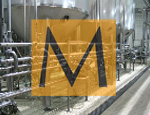 Voće Vulić&Vulić -
Varvarin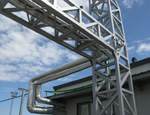 Marbo -
Bački Maglić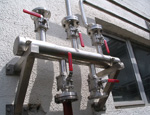 Coca-Cola -
Beograd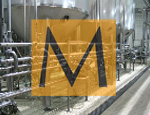 Zorka Pharma -
Šabac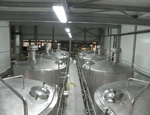 Alltech Serbia -
Senta